What Are You Looking For?
Sophie Grace Meditations, known in Sweden as Sophie Grace Meditationer, has published over 20 audiobooks with relaxation exercises and guided meditations in Swedish. These are currently being translated into English and Danish (More to come). Collectively, the titles have been steamed and bought over one million times.
The audiobooks are divided into six types of meditation/relaxation categories, either based on what kind of technique is used or the purpose of the exercise or whom it is for. Select category below, or by going to Products in the menu. Once you have done this you will be able to filter the products by language. The site language will always be English, but book descriptions are in the same language as the book.
DAYTIME VERSION OF THE SLEEP STORY
Do you like listening to The Cozy Cabin to fall asleep? Did you know that The Cozy Cabin has a sister, which you can listen to during the day? By letting you walk through a winter landscape during the day instead of the evening and then inviting you to relax and rest on a couch instead of falling asleep in a bed, the sleep story becomes a meditation story instead. It is available in an original version and an extended version (the extended is the most popular) and in both English and Swedish. The Swedish title is Vinterstugan. 
Latest news regarding my guided meditations and relaxation exercises. Go to the News page to see all news. Scroll down to see my latest blog posts.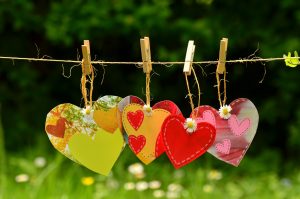 A few yeas ago, I took an online course in positive psychology taught by Barbara Fredrickson from University of North Carolina at Chapel Hill. I
Read More »
I want to start this blog by recommending some great relaxing music by SPA Music. When I wrote my master thesis in English (about the
Read More »
This is where I will write about things that interest me. For news, head on over to the News section.
Read More »