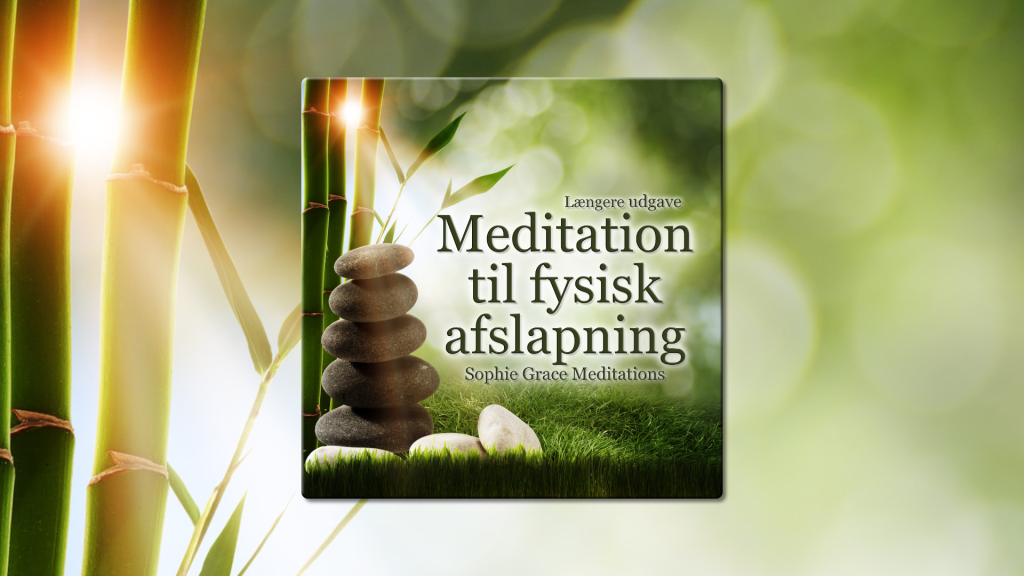 The Danish edition of Meditation for Physical Relaxation. Extended Version is now available as an audiobook and on my Patreon. Direct links to digital stores and apps can can be found below the Danish product description. 
DESCRIPTION IN DANISH
Meditation til fysisk afslapning er en guidet meditation, hvor du trin for trin – en kropsdel ad gangen – får hjælp til at slippe spændingerne i din krop. Øvelsen er meget enkel og egner sig til alle, uanset om du er nybegynder eller vant til at meditere. Når du til sidst har arbejdet dig igennem hele kroppen, får du et øjebliks hvile til behagelig baggrundsmusik. Selvom navnet på meditationen er Meditation til fysisk afslapning, kan den også sagtens bruges til at afhjælpe eller håndtere stress.
Det her er en længere udgave af afslapningsøvelsen, der varer 30 minutter. Hvis du vil lytte til en kortere øvelse, anbefales originaludgaven på 10 minutter. Denne meditation er oversat af Joan Smidt og inlæst af Diana Axelsen (gennem Voicebooking).
Direct Links to Stores and Apps
The Regular Danish Edition
The Extended Danish Edition