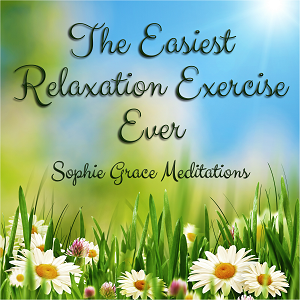 The Easiest Relaxation Exercise Ever by Sophie Grace Meditations is now available worldwide on iBooks and Google Play and also in some other regional digital book stores. You can also stream it on streaming services such as Scribd, Storytel, and Nextory. In some countries you will also be able to borrow it digitally from your library and listen for free if you want to try it out before purchasing.
These are all the vendors we have distributed the book to (more will come in the future):
24symbols, Apple Books, Audiobooks.com, AudiobooksNZ , Authors Direct, Beek, Chirp, Downpour, eStories, Google Play, hibooks, Hummingbird, Instaread, Kobo, Walmart, Libro.FM, NOOK Audiobooks, Playster, Scribd, Storytel, Nextory, 3Leaf Group, Baker & Taylor, Bibliotheca, EBSCO, Follett, hoopla, MLOL, Odilo, Overdrive, Perma-Bound and Wheelers.
The Easiest Relaxation Exercise Ever comes in two versions, the original version and then a second version with binaural beats and isochronic tones called Brainwave Entrainment Version. Read more about the different versions here: